Wie ben ik?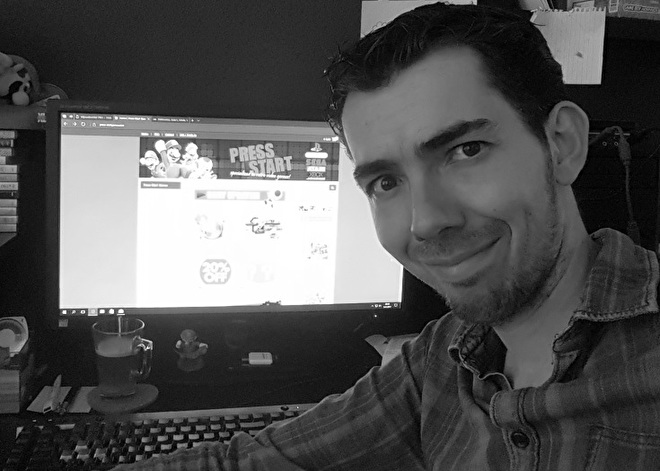 Ik ben Jur! Vanaf mijn jeugd al een fanatieke gamer die ergens eind jaren 80 begonnen is met een Philips Videopac als eerste spelcomputer. Favoriete game in die tijd was Monkeyshines, 'n game die ik als kind vaak met mijn broer speelde. Tijdens bezoekjes aan mijn oom en tante kwam ik echter vaak in aanraking met het nieuwste van het nieuwste en daar stond in die tijd een MSX. Het duurde dan ook niet lang en de Videopac werd omgewisseld voor een MSX, omdat deze naast een geweldige game machine natuurlijk ook uiterst educatief was, dat vonden mijn ouders veel belangrijker dan al die spelletjes. Op de MSX ontdekte ik naast de educatieve games als Topografie al snel de vele Konami klassiekers als Metal Gear en Penguin Adventure, die waren toch net iets interessanter!
Na de MSX kreeg ik een Amiga 500, vrienden hadden deze ook en daarbij was ook de Amiga educatief. Ik speelde echter liever urenlang Civilization, hoewel daar ook zeker educatieve elementen in terug te vinden zijn. Op de Amiga maakte ik ook al snel kennis met de vele geweldige point & click adventures zoals Monkey Island & Simon the Sorcerer. De Amiga is nog altijd een favoriet, er hangt voor mij heel veel nostalgie aan, ik speelde bijvoorbeeld ook uren Worms en Sensible Soccer met mijn broer in die tijd.
Consoles had ik in die tijd niet. Ik huurde er af en toe wel een bij de videotheek. Dit was vaak een Super Nintendo of een Megadrive en favoriete titels die in die tijd steeds weer gehuurd werden waren Mortal Kombat, Boogerman en Batman The Videogame.
Eenmaal wat ouder kwamen er wel consoles in huis! Mijn eerste eigen console was vreemd genoeg de Atari Jaguar, waarop ik zelfs Doom heb uitgespeeld! Later moest de Jaguar plaats maken voor een PlayStation 1 vanwege titels als Resident Evil, Suikoden en later het epische Final Fantasy VII!
- Werk?
Voor mijn werk heb ik in meerdere gameshops gewerkt en was ik uiteindelijk franchise manager van een Music Store in de tijd dat ze zich meer wilden gaan richten op games. Helaas wist dit concern zich niet snel genoeg aan te passen aan de online wereld en in 2011 ging het hele moederbedrijf failliet.
Vanuit mijn werk vind ik het geweldig om de passie voor games te kunnen delen met mijn klanten en om mensen te helpen wanneer ze ergens naar op zoek zijn. Zo is Press-StartGames ook ontstaan, dit is wat ik het liefste doe! Naast het runnen van de website staan we ook op diverse beurzen waar ik graag een praatje met jullie maak!
- Eigen collectie?
Mijn eigen verzameling is altijd in beweging, soms gaan hele secties weg en begin ik iets nieuws op te bouwen. Sommige dingen blijven echter altijd, al is het alleen al vanwege de nostalgie! Zo heb ik een Amiga 500, 600 en 1200 en een MSX2 met diverse originele games die ik nooit weg zal doen. Pure nostalgie!
Daarnaast ben ik gek op 16 Bit games op de Megadrive en Super Nintendo, voornamelijk shooters en beat 'm ups. Games als Final Fight, Captain Commando, Super Aleste om maar wat te noemen. Je hebt gewoon altijd wel even tijd om zo'n game te spelen en het voelt altijd goed.
Ik heb in mijn collectie veel gehad en ook veel weer weg gedaan omdat mijn interesses altijd in beweging zijn, op het moment ben ik echter wel bezig om een complete GameBoy collectie bij elkaar te krijgen. Het fascineerd me enorm wat voor kwalitatief leuke games ze in die kleine cartridges konden stoppen en ik vind de box art vaak geweldig. Mijn collectie bestaat uit CIB's en losse carts en op het moment van schrijven ben ik nog zo'n 100 titels verwijdert van een complete collectie van games die in Europa zijn verschenen.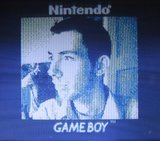 - Gamer?
Naast het verzamelen van retro games ben ik ook gewoon een next-gen gamer! Ik game graag op de PlayStation 4 en ook de Switch staat hier in huis! Wie weet zijn we elkaar online al eens tegen gekomen!
​Zo, nu weten jullie een beetje over wie er hier achter het scherm bezig is!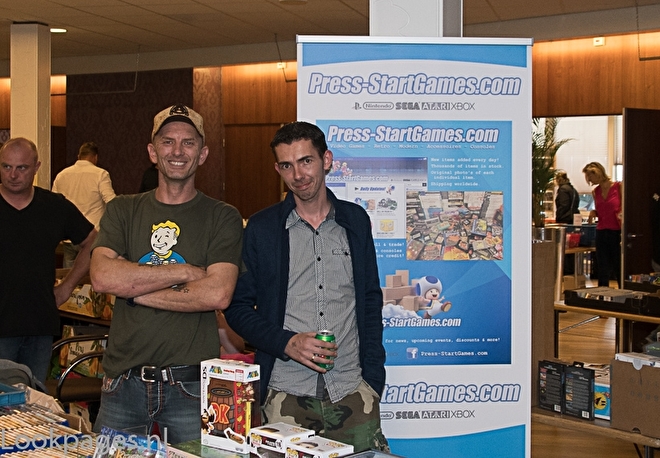 - Jur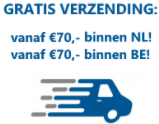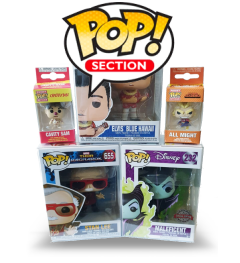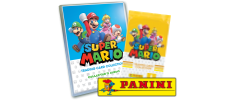 [WEBWINKELKEURWIDGET layout=new_default theme=dark color=#00408F show=yes view=slider amount=2 width=auto width_amount=240px height=250px interval=5000 language=nld]