- Who are we?
Press-Start Games is being run by me, Jur. I'm a longtime collector and gamer and have been active on popular websites in this scene for a long time now. A long desire and a passion to do more with games, made me use my knowledge to start Press-StartGames.com. I want to bring my own years of experience into this adventure of bringing great items into the retro gaming community! Want to know more? Read it here!
- When will my order be shipped?
Ordered & paid between sunday 22:00 and tuesday 22:00 = shipped on wednesday.
Ordered & paid between tuesday 22:00 and thursday 22:00 = shipped on friday.
Ordered & paid between thursday 22:00 and sunday 22:00 = shipped on monday.
- How long will it take before my order arrives?
| | |
| --- | --- |
| Netherlands | 1-2 days after shipping. |
| Europe | 5-7 days after shipping. |
| World | 7-14 days after shipping. |
- Can I track my order?
Yes, all our packages are sent out with a track and trace code!
We will take serious care of packaging to make sure your order will not be damaged during transit.
- Do you ship worldwide?
Yes, look for your country in our check-out system. Is your country not there? Please contact us and we will add it to our check-out system!
- What are the shipping costs?
Shipping costs depend on the weight and size of your package. If you select your order and go to the checkout, select your country and you will see what the total amount will be.
- Does Press-Start Games accept returns?
If there's a problem with your order, you can return it within 14 days, but please contact us before you do:
- Do you offer warranty?
Sure, we offer 1 month of guarantee on all our products!
- Can I collect my order in person?
You can, but you'll have to make an appointment first.
- Do you have a store?
We have a physical store in Appingedam, the Netherlands..
- What are your payment options?
You can pay us through:
Ideal
PayPal
Bank transfer (IBAN)
No extra costs. Ideal is only available to customers from the Netherlands.
- Do you test your products?
Yes, we do. Products are tested before they become part of our store, unless they are new and sealed. When you place your order, these products will be tested again before they get shipped to ensure your happiness.
- What does "Boxed / CIB / Complete" mean?
"CIB" stands for Complete In Box, this means a game or console is complete with box and manual. You will also be able to tell this from our pictures.
- What do these "HOL, FRA, UKV & other codes" mean?
This goes for Nintendo games. If you see UKV behind the titles, this particular game is the retail version as sold in the United Kingdom. This instantly means that all text in the game or on the box is in English. HOL is the Dutch country code, text on the back of the box can Dutch, but the language and text ingame are often in English.
We will list it if the text in game is any other than English. We list the codes because some collector's are after certain versions only. If you have questions or want to be sure of languages or screentext in a game, feel free to ask us and we'll double check for you.
- What does condition mean?
Collectors will want to know what the condition of a game is, especially with cardboard boxes. We will do our best to put this in the description and show any imperfections in our pictures. With CD's and DVD's there could be normal user wear, this can't be helped when the medium is used. There will however never be any scratches, we make sure not to enter these in our webshop.
- What I see is what I get?
Yes, all of our products have their own picture. When you order a game with a nice and clean label, you will get exactly that. When you order a cartridge with a UKV country code, because you might already have a box and manual, you can be sure you will get exactly that. We know from personal experience that this can be most important, so we're proud to say that we make very sure of this!
Still have questions? Go ahead and ask: info@press-startgames.com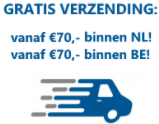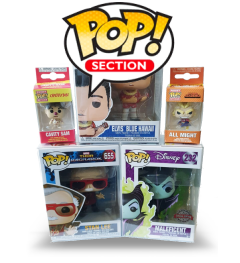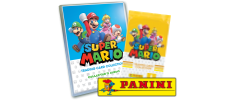 [WEBWINKELKEURWIDGET layout=new_default theme=dark color=#00408F show=yes view=slider amount=2 width=auto width_amount=240px height=250px interval=5000 language=nld]