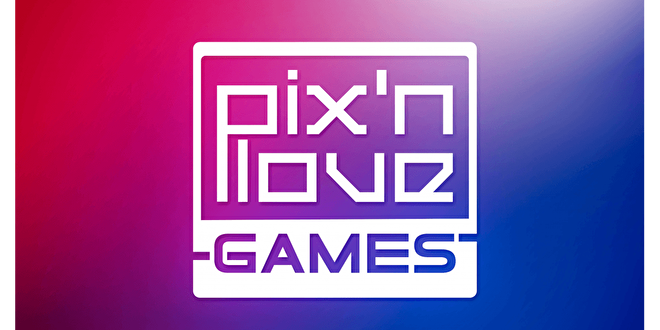 Pix'n Love is a publishing house dedicated to the history and culture of video games since 2007 and has published more than a hundred books related to gaming in France. They're now also publishing games on PlayStation 4, PlayStation 5, Nintendo Switch & XBOX Series X.
​We at Press-StartGames.com offer a very limited quantity as an affiliate and supporter of Pix'n Love in the Netherlands.
​Visit www.pixnlove.com for more info on products and new releases!
Available at this moment:
Sturmwind EX (Switch, NEW)

STURMWIND EX – NINTENDO SWITCH™

Acclaimed when it was released on Dreamcast in 2013, the shoot'em up Sturmwind comes back on Nintendo Switch™ in an enhanced version!

Using essential mechanics of the genre, Sturmwind EX…

€ 49,99

Unruly Heroes (Switch, NEW)

Unruly Heroes - Nintendo Switch.

∙ Limited to 3000 copies.

Pix'n Love Games and Magic Design Studios are happy to present you the game Unruly Heroes in its physical edition for Switch™ !

Inspired by the famous Chinese…

€ 49,99

Unruly Heroes (PS4, NEW)

Unruly Heroes - PlayStation 4.

∙ Limited to 1000 copies.

Pix'n Love Games and Magic Design Studios are happy to present you the game Unruly Heroes in its physical edition for PS4™ !

Inspired by the famous Chinese novel…

€ 49,99